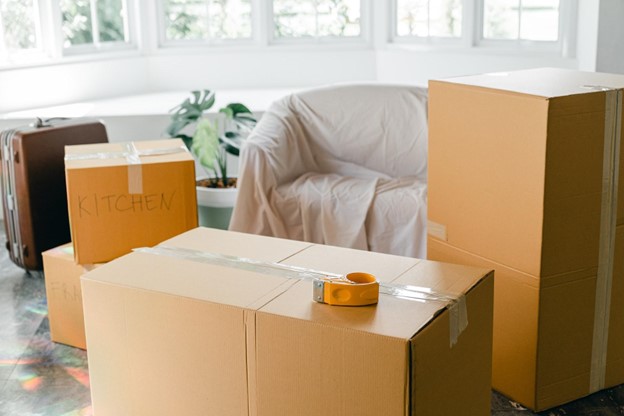 Moving for a new job or career can be overwhelming and stressful. It's important to take the time to plan well so you can make sure that your move goes as smoothly as possible. From understanding the cost of living in your new location to packing up your home and business, there are several factors to consider when planning an upcoming career-related relocation. Let's take a look at a few ways you can ensure a successful move without all the stress, courtesy of Melvin A. Vieira Jr.
Narrow Down Your Options
Career moves often involve relocating to a different city or state, so it's important to narrow down the best area for your professional needs. Research different neighborhoods within a city or county, taking into account things like the safety rating and traffic issues. You should also consider amenities such as proximity to public schools, parks, hospitals, and public transportation options, as well as the availability of jobs if needed or desired in the future.
Research the Cost of Living Thoroughly
When moving for work, you must understand the cost of living in your new location. Doing research into local taxes, housing costs, healthcare costs, gas prices, and other financial considerations can help you prepare for what to expect in terms of budgeting. Take a look at how those prices have changed in the past couple of years as well, as this will prepare you for the near future. Keep in mind that a well-thought-out budget will be necessary no matter what the cost of living is, as making a move can be a costly process that involves fees for utilities, moving companies, and deposits.
Start Your Home Search
Once you have determined which location will best suit your lifestyle, it's time to start looking for places to live. Searching for a home with a little help from Melvin A. Vieira Jr. can enable you to find a place that fits within your budget and meets your needs. Finding a balance between budget constraints and desired features in your new residence can take time and patience; however, with the right resources at hand, finding a new home can be an exciting adventure.
Give Your Resume a Makeover
When it comes to finding a new job in another city, refreshing your resume is one of the key steps to making sure you stand out in the local job market. Doing a thorough review of your resume can help ensure that it showcases all the relevant experience and qualifications that potential employers are looking for. Additionally, updating your resume with new skills and accomplishments can increase your chances of getting noticed by recruiters in the area.
Saving your resume as a PDF ensures that the file format remains consistent across different devices and operating systems, while also preventing accidental changes to the content and formatting. You can use a tool to create a PDF online; check this out.
Optimize Your Packing Approach
When it's time to pack up everything, from furniture and clothes to kitchen supplies and books, it can easily become overwhelming. Start by sorting through items beforehand so that unpacking becomes less cumbersome when the big day arrives, and donate or sell anything you no longer want. Write out packing lists so you can keep track of your belongings according to the boxes they're in. Pack one room at a time to stay organized and keep clutter from building up.
Prep Your Business For The Move, Too
Moving your business can add another layer of stress to the process, so it's crucial to prepare well ahead of time. Take into account any legal requirements such as permits or paperwork needed; additionally, research potential tax implications related to transferring goods interstate. Consider paying a professional who specializes in moving businesses safely, if necessary.
When forming an LLC in a new state, it's important to research and comply with the specific state requirements for filing paperwork, obtaining necessary permits or licenses, and paying fees. Learn how to start an LLC or hire a formation service to handle registration.
Planning an upcoming career-related move with minimal stress takes careful consideration, and even then it can be a long and overwhelming process. Get organized, do some research on homes and neighborhoods, and make your business a priority so you can keep up with clients and customers throughout the planning stages. With the right moves, you can relocate for your career and enjoy this next phase of your life.
Whether you're looking to buy or sell real estate, Melvin A. Vieira Jr. is here to get you the best deal possible. Call 617.283.6003.