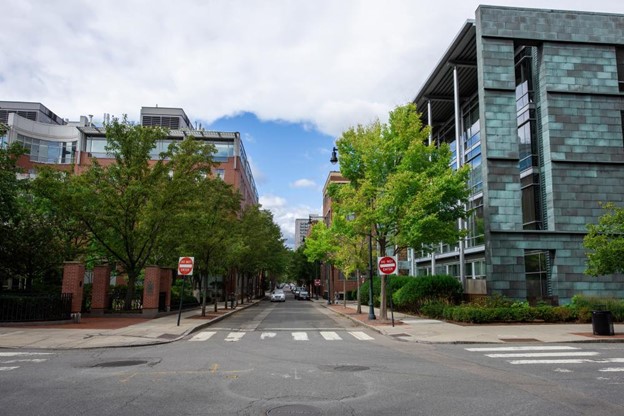 Are you looking to get into the commercial real estate development business? It can be an exciting and lucrative career path, but there are several important steps that you should take before getting started. Here is a handy guide, courtesy of real estate expert Melvin A. Vieira Jr., on how to get started as a commercial real estate developer.
Research the Industry
It's important to do your research before getting started with any new venture. Take some time to understand the industry, current market trends, and what type of projects are most profitable right now. You should also look into zoning laws in the areas where you plan on developing so that you don't run into any unexpected roadblocks.
You may even want to investigate the local housing market as sometimes it's lucrative to convert residential facilities to commercial ones. Be sure to do your research on zoning regulations in your area, though, as this conversion is not always possible.
Formally Establish Your Business
To venture into the realm of property investment, it's pivotal to lay a solid foundation by creating a formal structure for your venture. This entails setting up a legal organization that will not only protect personal assets but also provide potential tax benefits.
Picking the right structure, be it a Limited Liability Company (LLC), a Corporation, or a Partnership, hinges on factors such as the size of your investments, desired level of liability protection, and tax implications. It's advisable to consult with legal and financial professionals to ensure the chosen format aligns with both your short-term goals and long-term vision.
Start Networking
Networking is key when it comes to success in the commercial real estate development industry. Making connections with other developers, investors, contractors, lenders, and brokers can help open doors for potential deals or partnerships down the line. Attend events or conferences related to commercial real estate development so that you can start building relationships with like-minded individuals.
Take a Hard Look at Your Finances
Before diving headfirst into a project, it's important to assess your finances so that you know exactly what kind of budget you have available for each project. Make sure that all of your financial documents are up-to-date and organized so that you have a clear understanding of where your money is coming from and where it's going each month. This will also help when it comes time for seeking financing for larger projects down the line.
Form Beneficial Partnerships
Partnering up with other developers or investors can be beneficial when taking on larger projects. This allows everyone involved to share resources while also helping reduce risk if something goes wrong during the construction or leasing/selling process. When establishing partnerships, make sure everyone involved has clearly defined roles and responsibilities so that there isn't any confusion down the road.
Use the Right Digital Tools
Utilizing digital contracts prior to the transaction will simplify processes by significantly reducing paperwork for all involved. This not only saves time, but also reduces potential errors. This may be helpful: Look for digital tools that will help you manage those documents, such as a free PDF editor. These tools allow you to add sticky notes, highlights, and even drawings to a document without having to send multiple emails, which will save you time.
Seek Out Advice
As you embark on your journey of starting a business in the commercial real estate development industry, don't forget to reach out and seek advice from experienced professionals who may be able to guide this process. They could potentially introduce you to other contacts that would open up new opportunities for future endeavors. Talk to people in your network; you may even be able to find a mentor.
Start Your Career in Commercial Real Estate
Getting started in the commercial real estate industry isn't something that happens overnight, so take your time during the planning stages. Seek out connections, look for digital tools that can help along the way, and form an LLC to ensure that your personal and professional finances are separated and protected. With the right moves, you can find success in this industry in no time.